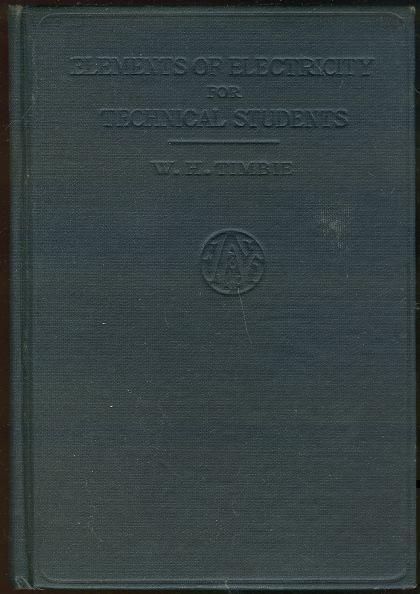 Author Name Timble. W. H.
Title ELEMENTS OF ELECTRICITY FOR TECHNICAL STUDENTS AND ANSWERS TO PROBLEMS
Binding Hardcover
Publisher New York NY John Wiley & Sons 1910
Seller ID 43398
Very Good with no dust jacket; Edgewear. Previous owner's name. Small pieces of brown paper glued to front and and back endpaper. Answer booklet is glued to front free endpaper. ; B&W Illustrations
Engineering Electricity Electrical Engineering Illustrated Timble, W. H.
Price = 40.00 USD